Artist Profile Guillermo Barreto
(1957-2014) Born in Caracas, Venezuela Guillermo Barreto spent most of his youth preoccupied with drawing and other creative activities. He spent many days helping Venezuelan artist Cesar Rengifo around his studio. During this time came his inspiration to become a painter. After high school he studied at Cristobal Rojas school of art and Pedro Leon Castro University.  It was there he cultivated a true appreciation of art and affirmed his desire to pursue a career as an artist. During the years that followed Guillermo earned a living working in the magazine publishing industry. He was a lay-out artist an illustrator and even humorist with his own column in a popular magazine in Caracas. Although he developed his craft in a technical sense, he had not fulfilled his desire to grow in a classical sense. Guillermo realized he would have to go to New York City for a chance to explore and to perfect a style all his own.
In 1980  Guillermo arrived in New York City. Upon arrival he enrolled in courses at the Art Students League and the School of Visual Arts.
His work has been on exhibit from New York to Florida, throughout France,  Monaco,  Germany,  Belgium, and the Galerie Schlassgoart in Luxembourg. Guillermo's work has been displayed at Cornell University,  New York University, Dacia Gallery, the Venezuelan Consulate, and  forms part of the permanent art collection of the Chilean Mission before the United Nations.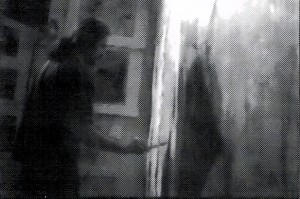 "As I look back to the difficult years of my life, I get great satisfaction knowing that the greatest reward of all sacrifice comes when another soul is touched by my work"
"Through my art, I search for self-expression and perfection.
  Art, is the liberation of my soul."
– Guillermo Barreto